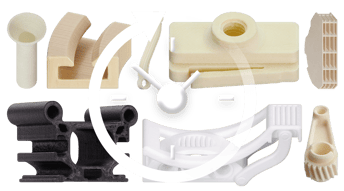 Unique service: we determine the estimated service life of your 3D printed special parts.
Avoid machine downtime and save development time for new products by finding out about your components' service life before production.
Enter the parameters relevant for use and request a free service life determination by our engineers.
All data come from the igus test laboratory, where our polymers are put to the acid test and compared with other materials.